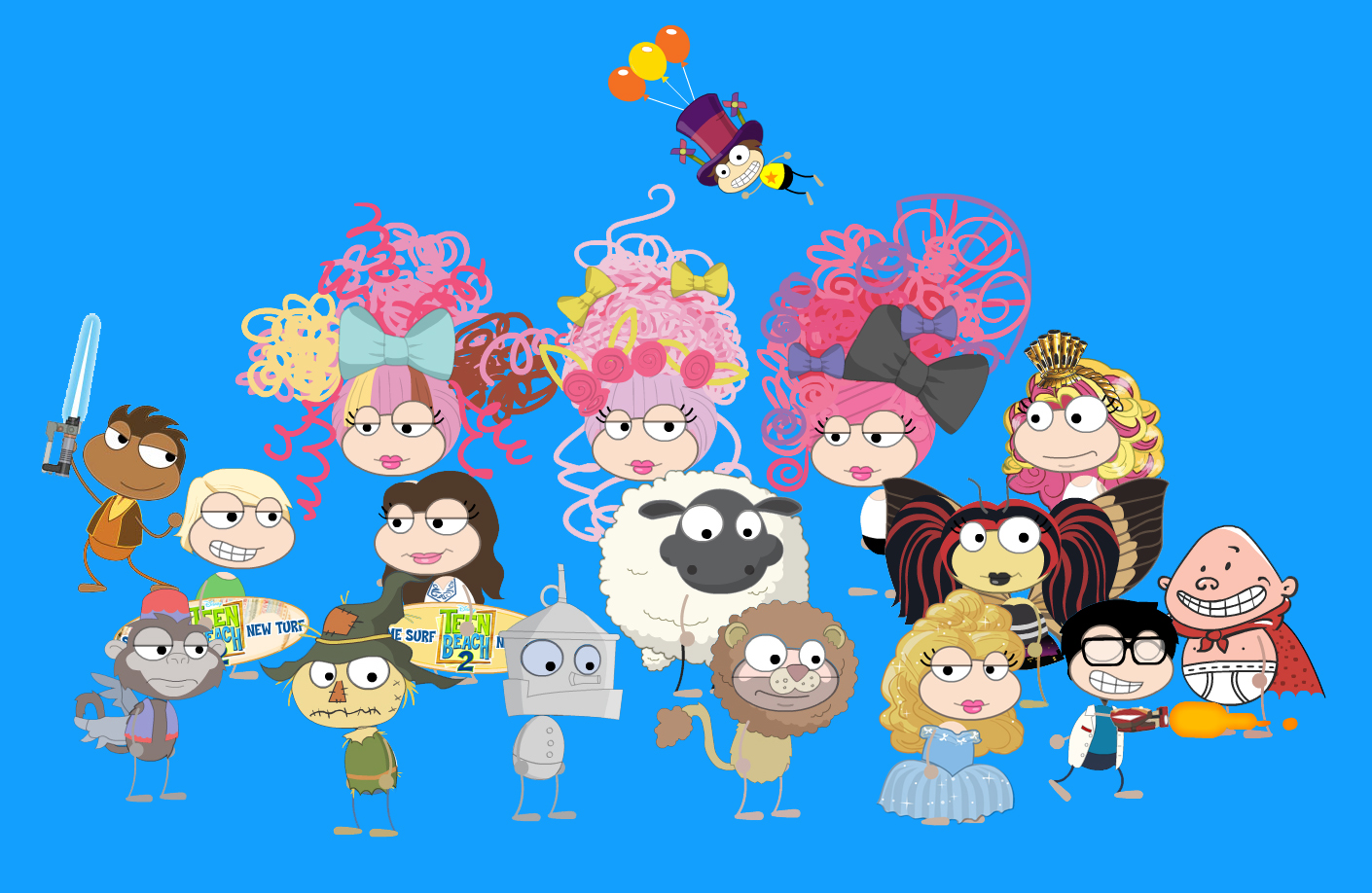 Project: Poptropica Avatars
What it's about: A sampling of the many, many outfits created for characters in the Poptropica site.
What I did: The Poptropica avatars are created in Adobe Illustrator and then separated into pieces for insertion in the Flash environment. Most of the pieces are meant to be used by the users to mix and match to create thousands of unique avatars.
Go back